Call
(505-592-9265)
to buy this live edge outdoor bench
Click the photos below to see a larger popup image
This live edge outdoor bench was designed and handcrafted by Earl Nesbitt. Made from solid Sonoran Honey Mesquite. Hand rubbed tung oil based finish. Dimensions: 43" x 15" x 18 1/2" tall. Original design with hand carved signature by Earl Nesbitt. We sell Earl's fine art furniture exclusively online through this website and at juried shows throughout the United States. Our studio is open by appointment only. Call for hours. We ship Earl's custom made fine art furniture worldwide. Call or email for a quote on your own live edge outdoor bench.
Click here to read what Earl's clients say about his work.
Click here to read Earl's biography and background as an artist.
Click the photo below to see a larger popup image.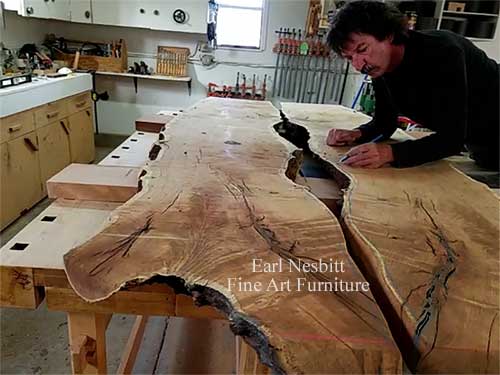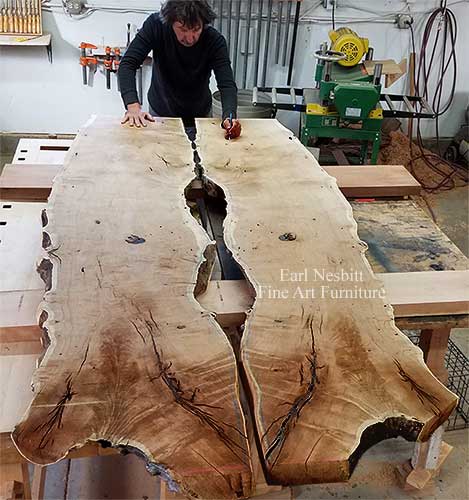 Click the photo above to watch Earl designing and building custom made furniture on YouTube