Client Testimonials
Earl is an amazing artisan and a perfectionist that takes pride in all of his work and produces amazing custom made furniture. He made us a custom dining table and sideboard and the work is stunning. These pieces are really the centerpieces of our home and we are enjoying them every day. I had very high expectations yet he exceeded them. The craftsmanship is really something to behold. Earl is easy to work with, honest, and dedicated to the project at hand. I recommend him with enthusiasm. Again thanks for making our home such a special place with your wonderful creations. It means more than you know.
— Utah Clients
I was very fortunate to have Earl design and build my dream recliner! This piece is not only a work of art but it is also an engineering masterpiece. The craftsmanship is superior and working with Earl Nesbitt has been an absolute pleasure. Earl emailed me photos throughout the entire process and we collaborated on every detail of the project. The final result exceeded my every expectation. I highly recommend Earl for all custom made furniture projects.
— New Mexico Client
Earl's work is truly unique. He is able to create highly structured, meticulously crafted custom made furniture. His style and capabilities are in evidence on his website. It is clear he can create both small and large scale pieces of functional art. His eye for selecting woods to integrate into his pieces is notable. I was first drawn to a cherry dining/conference table (seating eight) at a show two years ago. It is designed in such a way as to allow leg room for each member of my very tall family and yet it does not appear clunky or heavy. This is remarkable for a table of this size. The lines are very clean and they elegantly show off the beautiful table top constructed of several highly figured cherry boards. The dynamic quality of this figuring simply ripples across the table, providing a wonderful energy to this seemingly simple design. Earl and his wife Laura couldn't have been more helpful and pleasant as I contemplated this purchase. They worked with me closely on the delivery details and came back later to complete the finishing. All in all, this is superb work and Earl and Laura are highly committed, expert, and stand behind what they sell.
— Chicago Area Client
We bought a dining table from Earl. Or at least that's what we thought we were doing. What we actually ended up purchasing was a piece of custom made fine art furniture. And the art was created in a collaborative effort with Earl, Laura, my husband and I. It is beautiful to behold. It is so incredible that I'm a little in awe of it and afraid to eat on it. But it will grow on us, and we will love it more and more like aged wood. If you are fortunate enough to become customers of Earl and Laura's, they will work together with you to create a custom piece to meet your needs, beyond your wildest imagination.
— Deborah Helitzer
I can't say enough about how much I love my new desk as it has taken a functional piece of what was "office equipment" and replaced it with what is a jaw dropping work of fine art furniture. What I feel makes this desk special is two fold as of course the craftsmanship and detail, right down to the centering of the grain of the Zebra Wood at the arc of the front of the desk to the small cutout in the back portion, just make it show piece. The desk is also well thought out as a functional piece as the idea of drawers having been replaced with far more functional and forward thinking shelving which just further shows off the quality of the product of which the desk is composed. If you are a traditionalist and would rather have things the same way you have seen them done in the past or would rather have a lower priced piece with inferior materials, design, and craftsmanship then this probably isn't for you. If you want something truly unique and something that is timeless and forwardly thought out, you have come to the right place.
— Mitch Wilson
My wife and I have had the pleasure of having Earl design and construct a custom made dining table set, an art deco media cabinet, a corner cabinet, and a china cabinet for our family. To say that we are pleased with his work would be a gross understatement. There are not enough superlatives to employ to describe our satisfaction, or his work. As a friend of mine said upon seeing one of Earl's creations, "This is not furniture…it's fine art furniture!" We are particularly pleased with his exacting attention to detail. His design elements extend to portions of his work that are never seen, such as deep inside cabinets. He is masterful in his construction and particularly adept at mixing different woods; allowing for the different rates of natural movement in the wood due to changes in climate. Finally, Earl is really, really good to work with. He tirelessly strove to ensure that we were satisfied with his designs and final products. When presented with obstacles or unique challenges, he refused to abandon the design or "settle" for the easy way out, but worked to solve the problem and realize the vision. We have recommended Earl to our friends and will continue to do so in the future! Simply, Earl's artwork is FABULOUS! (To use only one superlative.)
— Gregg and Meg Lehman
We love the custom made kitchen Earl built for us. He worked within our budget, he listened attentively to what we wanted, he collaborated with the design, and then he built it perfectly, finished it beautifully with the best tung oil, hand rubbed finish, and installed it. All of it cost exactly what he said it would. He is an artisan and professional of the highest caliber. And our house ended up featured on HGTV's Vacation Homes show, Earl's cabinets and solid maple counter top were definitely factors.
— Cheryl S.
Our bed is my favorite piece of furniture, and not just because we're new parents and always short on sleep. We worked with Earl to come up with the design. It was a fun process, and our input combined with his creativity and expertise led to a gorgeous custom made piece that fits our needs perfectly. We started by picking the wood, looking through samples of dozens of different kinds to find the right textures and colors. My favorite is the mesquite, with its intricate grain and rich reddish color, and the natural-shaped edges that look just a little bit rustic. My wife Erin likes a more "polished" look, and the curly maple of the headboard is both classic and beautiful. The stained alder of the legs provides a perfect transition between the two, somehow highlighting both and bringing them into balance by being understated. Next, Earl led us through the sculptural-architectural aspect of designing fine furniture. First the functionality: I'm tall and can't stand a footboard that keeps me from fully stretching out with my feet over the end of the bed. So Earl measured our new mattress and designed a frame with a low footboard. The big mesquite planks of the frame look and feel substantial all the way around, really highlighting the beauty of the wood, but I've never once banged my toe. Erin likes to read in bed, so Earl designed a solid headboard shaped and angled like the back of a chair – lumbar support and all. It is tall with a rounded top, giving it a traditional look and a size that really showcases the rippling grain of the wood. The substantial legs are rounded at the top, mirroring the shape of the headboard and again balancing the visual tension between the refined, classic look of the maple headboard and the luxury-rustic feel of the mesquite frame. It all comes together as a piece of functional art that is rightfully the centerpiece of our bedroom: sturdy and balanced, polished and comfortable, sculpted to show off the natural beauty of the wood. And most of all inviting, can I take a nap now?
— F. Scott Worman
The mesquite dresser and two nightstands that Earl Nesbitt made for me are wonderful custom made pieces! The wood continues to deepen in color, which Earl said would happen and the pieces are always commented on when anyone new sees them. The workmanship is exceptional and I especially love the secret compartment he created for my jewelry. All the joinery is top of the line with great attention to detail. I love the designs of the pieces and enjoyed being part of that process. Earl listened to what I wanted and delivered. These pieces of art furniture will be part of my family for generations!
— L.R., Denver Area Client
I obtained some of Earl's custom made furniture in 1990. I enjoy it to this day, everyday.
— Jim Schroeder
Press Reviews and Articles
"After custom furniture designer Earl Nesbitt takes a commission, he may work for months or even a year in his Edgewood shop before the customer sees the finished piece. "Because I do this for a living, it would be meaningless if the client didn't like it," he says."
Albuquerque The Magazine December/January 2018, pages 284-285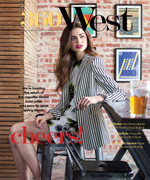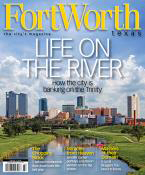 "Furniture store is 'Best of Houzz'"
Mountain View Telegraph, February 2015
"Earl is a member of a dying breed…"
Posted on The Wall Breakers, January 2013
"It's Nesbitt's relationship with the wood that really inspires the project. "Sometimes the wood dictates what the piece wants to be, and sometimes the design dictates what woods I want to use," said Nesbitt."
"From Tree to Usable Works of Art" Mountain View Telegraph, August 2012
"He combines what he calls a freeform sculptural aspect that has appealed to him with the meticulousness called for in furniture making that also fits his personality. "I also just love wood, its versatility, that you can make just about anything with it," he said."
"Earl Nesbitt: Challenging, Sculptural Projects" Woodworker's Journal.com, February 2012
"Originally drawn towards sculpture, Earl Nesbitt decided early on that he wanted to design and build fine furniture…"
Story posted on CustomMade.com, August 2011
"For more than 20 years, woodworker Earl Nesbitt has built one-of-a-kind pieces that feature a variety of elegant solid wood… His sculptural style and blend of vibrant natural materials have kept him at the forefront of his craft."
The Essential Guide 2011-2012 "Having It Made… Literally" by Victoria Price