Earl Nesbitt creates unique pieces of fine art furniture, each piece is designed and handcrafted by Earl. His artwork can be purchased online exclusively through this website and at juried shows throughout the United States. Our studio is open by appointment only. Call for hours. With over 30 years professional experience as a custom made furniture designer, Earl always works very hard with each new piece to meet or exceed his client's expectations.
Click here to read what Earl's clients say about his work.
Click here to read Earl's biography and background as an artist.
The photos below show Earl designing, building and installing custom made fine art furniture.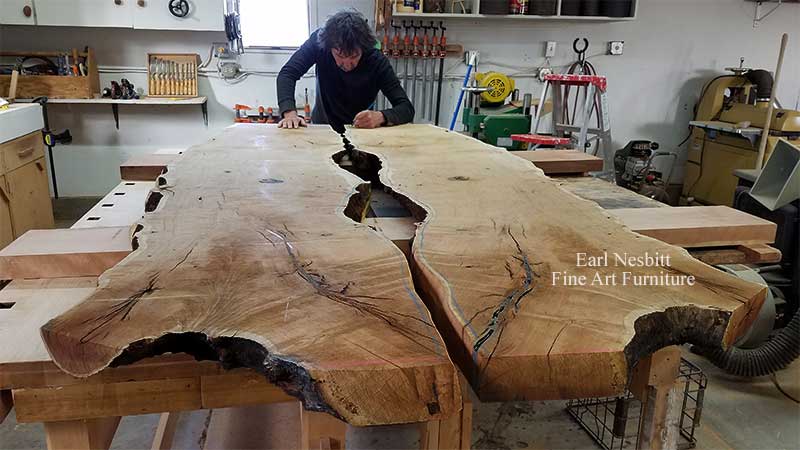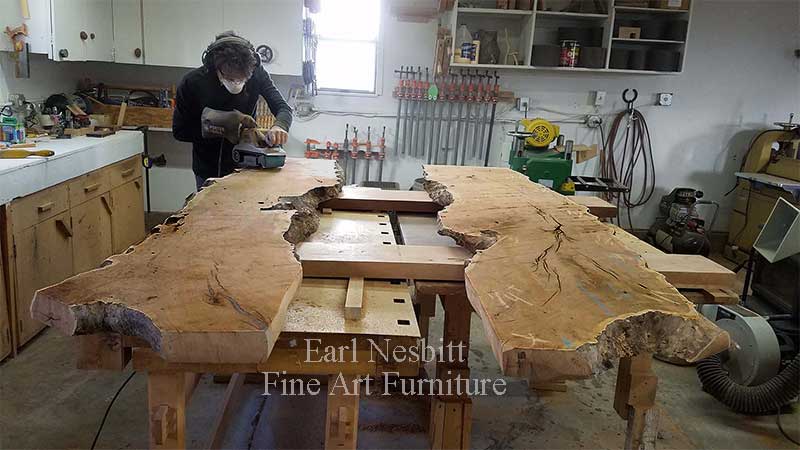 Click above on either photo to see the custom made live edge dining table with eight chairs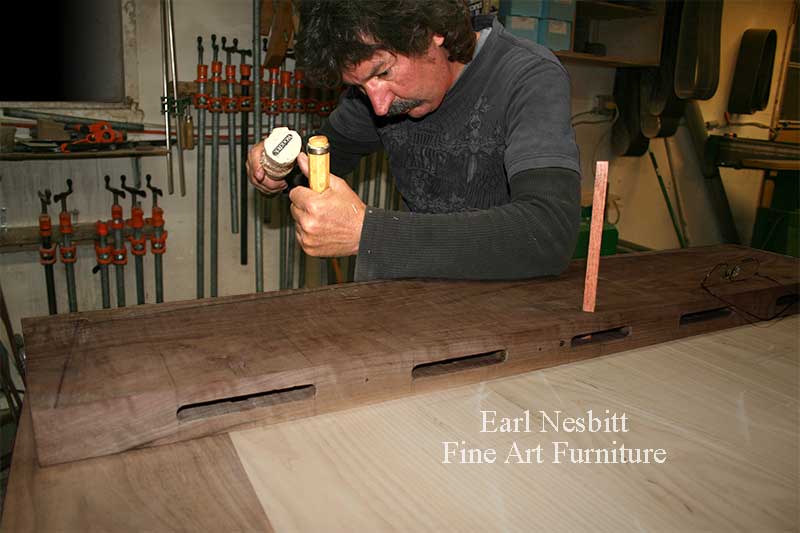 Click above on either photo to see the custom made dining table with eight chairs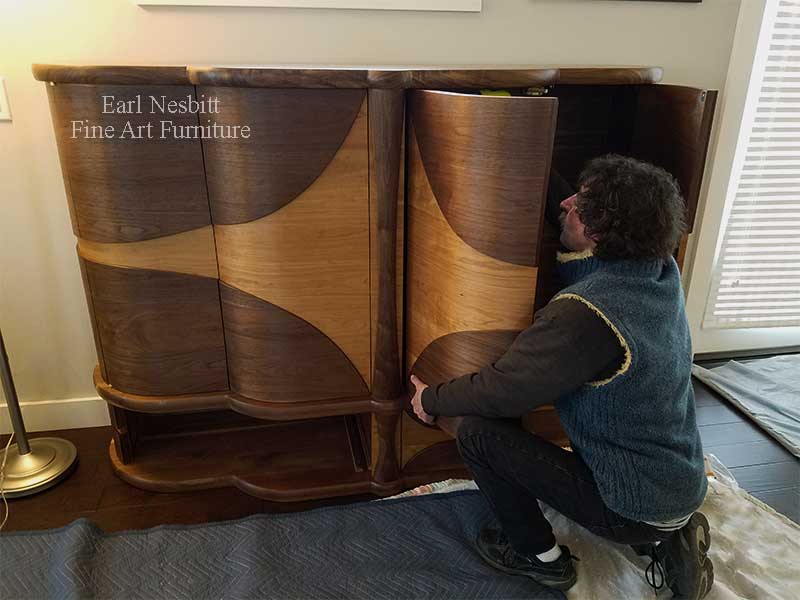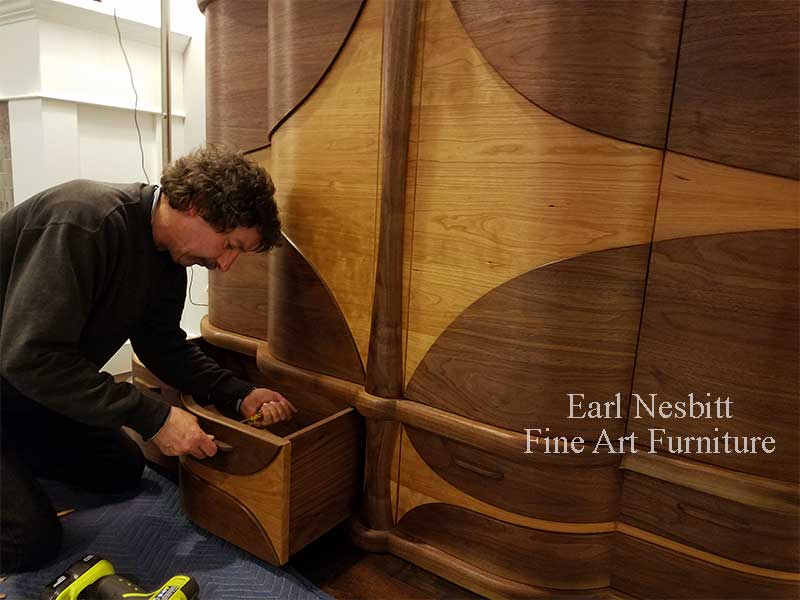 Click above on either photo to see the custom made art deco cabinet