Earl Nesbitt creates one-of-a-kind pieces of fine art furniture,
each piece is designed and handmade entirely by Earl. In 1990 Earl completed a one year award winning apprenticeship with a master craftsman. Today he combines his original designs with the highest quality materials and the finest craftsmanship. He is constantly exploring new techniques to push the limits of solid wood design. Durability is of the utmost importance: his custom made furniture is built to last for generations. This along with limited production insures the value of each piece which has his hand carved signature and is archived to authenticate his original designs and protect the customer's investment in the artwork.
Click here to read what Earl's clients say about his work.
Earl sells exclusively online through this website and at juried shows throughout the United States. As an artist specializing in commissioned work Earl always works very hard with each new piece to meet or exceed his customer's expectations.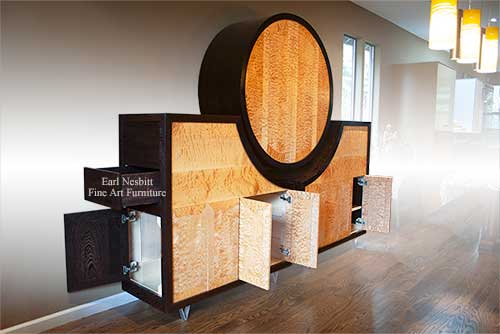 Click above to see Earl's newest design on YouTube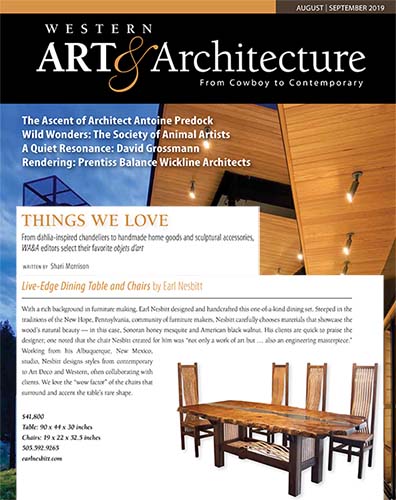 "His clients are quick to praise the designer; one noted that the chair Nesbitt created for him was "not only a work of art but … also an engineering masterpiece."
Western Art and Architecture, Things We Love, August/September 2019, page 65
Click above to watch Earl designing and building a custom made slab dining room table on YouTube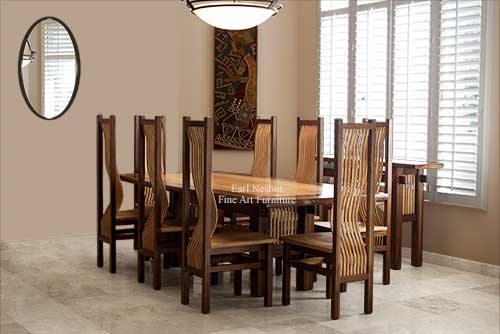 Click above to watch Earl designing and building a custom made wood dining table on YouTube