Call Earl Nesbitt to buy one of the mesquite live edge shelves shown below at
(505-592-9265)
or your own custom made live edge shelf
Live edge mesquite shelf #1
Sonoran Honey Mesquite, dimensions: 15" long x 8 1/2" tall x 9" wide, shelf is 1 1/2" thick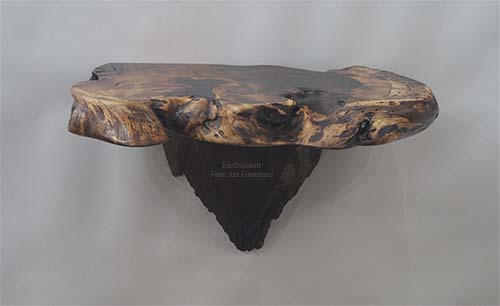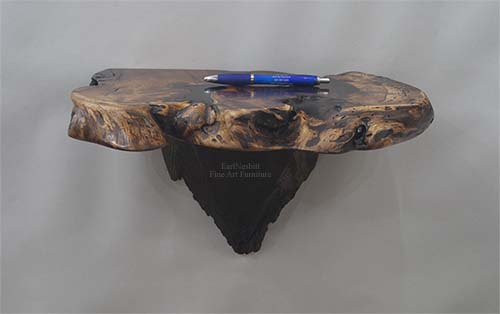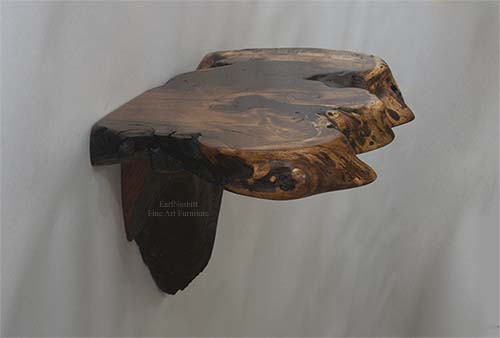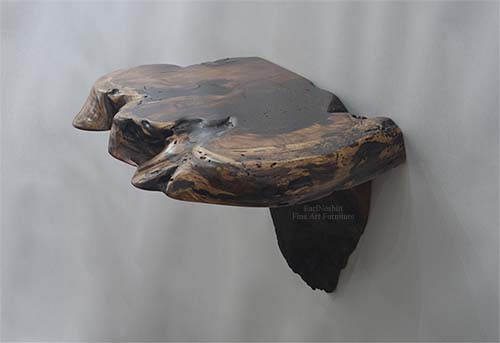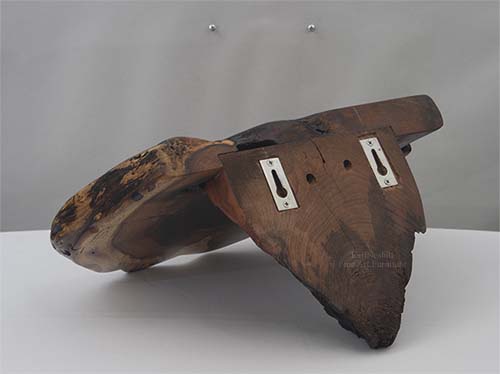 Live edge mesquite shelves #2 through #5 shown below
Sonoran Honey Mesquite, dimensions range from 29" to 39" long and from 1" to 2" thick



These live edge shelves are each handmade by Earl Nesbitt from solid Sonoran Honey Mesquite. Each live edge shelf is easily mounted to the wall with two panhead screws. Each shelf has a hand rubbed tung oil based finish and is available now for purchase. Call or text for dimensions. Earl will also build a custom shelf to your specified dimensions. Original design with hand carved signature by Earl Nesbitt. We ship Earl's fine art furniture worldwide.
Click here to read what Earl's clients say about his work.
Earl completed a one year apprenticeship with a master furniture maker in New Hope, Pennsylvania in 1990. Today he has his own studio in Santa Fe County, New Mexico designing and building fine art furniture. That award winning apprenticeship program as well as the rich history of furniture making in the New Hope area including George Nakashima and other artists contributes to Earl's work as he showcases the beauty of natural wood in each piece. Durability is of the utmost importance: each live edge shelf is built to last.
Click here to see other home accent designs by Earl.
Earl sells his fine art furniture exclusively online through this website and at juried shows throughout the United States. He also enjoys the process of collaborating with a client on a custom made piece. Call or email for a quote on your own mesquite shelf or any other piece of fine art furniture.